WHAT IS DROP SHIPPING?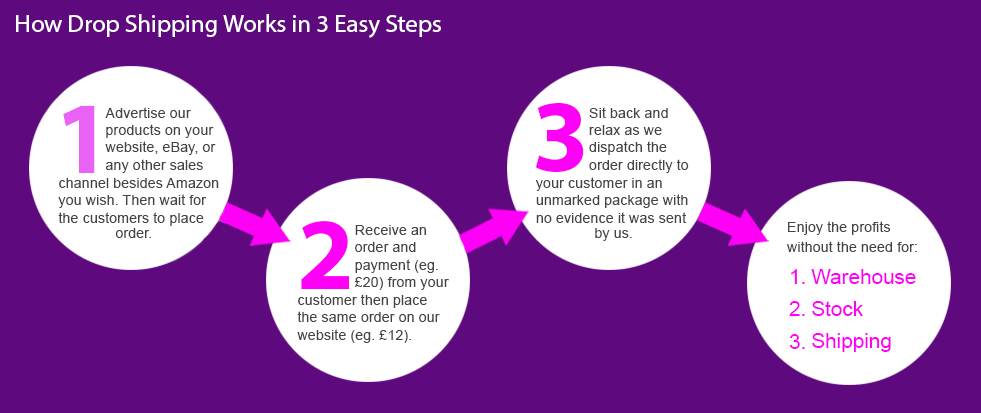 WHAT IS DROP SHIPPING?
Drop shipping is a supply chain management. This is a process where shipping of merchandise is directly from a supplier directly to the retailers customer.
It involves 3 parties: Supplier, Retailer and Customer.
Supplier – A company, manufacturer or wholesaler. They take care of the warehousing, packaging and shipping of goods directly to the customer.
Retailer – A company or person that sells the goods to the customer. They transfer customer orders and shipment details to the supplier.
Customer – A person, company or entity that places an order to the retailer and receives goods directly from the supplier.
HOW DO I BENEFIT FROM A DQT DROP SHIPPING ACCOUNT?
There are many benefits for having a DQT drop shipping account. Some of the benefits are as follows:
You dont have to carry any inventory or set up a warehouse.
You can set the retail price at whatever you want for huge profits.
A minimum order requirement of only 10 orders in 3 months to get dropship pricing.
You don't need to buy the product until you have sold it to your customer.
We are the manufacturer of our products and not the middle man so, we can keep our prices very competitive.
We ship all orders the same day if purchased before 3pm.
No membership fees.
Apply for an account here.